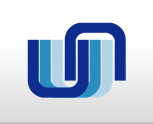 United Textiles FZE
Mission and Goals
To respond to customers' ever-changing needs in the most effective way.
To maintain superior quality and make it our strength
To be devoted and stringent tocommitments and quality in order to gain customer confidence;
To strive to keep up with the latest technological developments in the field of textile spinning industry.
United Textiles FZE
Welcome to United Textiles
United Textiles FZE, incorporated in the year 2005, forms an integral part of Yarn Business and is to be one of the biggest of its kind in all the Gulf Co-operation Council (GCC) states. United Textiles FZE, the AED 250 million cotton yarn manufacturing plant is located on a spacious 44.250 sq. meter plot in Fujairah Free Zone.

This project in Fujairah was selected as an ideal site for the spinning mill because of the world-class service facilities offered by the Fujairah port, the Emirates connectivity, good infrastructure and low operational and living costs.

The plant has a capacity of 45,600 spindles, with a labour force of 221 persons, to produce 10,000 tonnes of top quality yarn per annum ranging from count Ne 20-60s with the state-of-the-art technology from Swiss & German textile machine manufactures like Rieter, Zinser/Saurer, Schlafhorst, Trützschler and L.T.G.

Read More
Machinery Profile

United Textiles FZE, incorporated

United Textiles FZE has imported state of-the-art technology from Oerlikon / Schlafhorst, Rieter and L.T.G. We have selected the technology because Oerlikon Corporation has structured its activities in the staple fibre and man-made fibre technology

Read More

Quality assurance

The latest testing equipment

We are equipped with the latest testing equipment to ensure high-quality product right from raw cotton stage to the finished yarn. Our process specialists and technicians will closely monitor every stage of production using state-of-the-art Uster laboratory tools every step of the way.

Read More

Raw material

Medium and long staple cotton

In view of the current market demand of quality, our raw material are selected after testing in our own laboratory for staple length, micronaire, tenacity, trash content and contaminations.

Read More